Opinion: For the love of music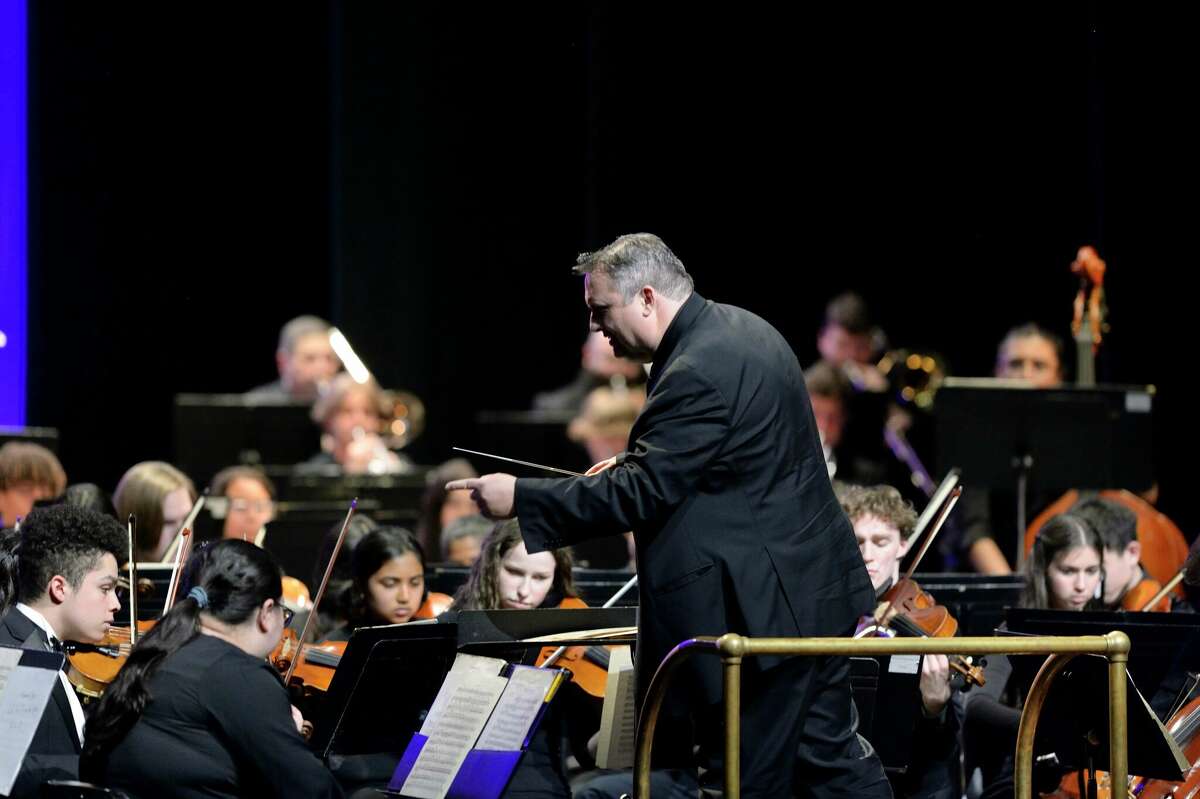 Fairfield, CT — Parents with kids in sports or arts programs typically spend their weekends shuttling around town to practice or lessons in between running errands and doing other weekend tasks. But for one East Lyme family, Saturdays include driving 110 miles so their sons can play music in the Greater Connecticut Youth Orchestras in Fairfield. Yoonju Um says she happily makes the 2-hour drive so her sons, Jun, 15, a cellist, and Jin, 13, a violinist, can attend GCTYO for two important reasons — one she expected, the other something unforeseen and wonderful.
"I genuinely believe that music helps my boys connect to the world around us and enriches our daily lives," says Um, whose sons have been in the program for five years. "I have seen my boys grow not only musically, but also in deep appreciation and respect for people, culture and environments. My boys also have flourished in their responsibility, commitment, self-discipline and confidence through GCTYO's program."
___________________________________________________________________________
Greater Connecticut Youth Orchestras Receives $10,000 Challenge America Grant from the National Endowment for the Arts
Fairfield, CT — Greater Connecticut Youth Orchestras (GCTYO) is pleased to announce it has been approved by the National Endowment for the Arts (NEA) to receive a Challenge America award of $10,000. This grant will provide funding to GCTYO to continue its work on breaking down barriers to entry into the youth orchestra organization and facilitating paths to success for children from communities that have been historically excluded from classical music and high quality music education. This grant is one of 262 competitive Challenge America awards totaling $2.62 million that were announced by the NEA as part of its first round of fiscal year 2023 grants.
"The National Endowment for the Arts is proud to support arts projects in communities nationwide," said NEA Chair Maria Rosario Jackson, PhD. "Projects such as this one with Greater Connecticut Youth Orchestras strengthen arts and cultural ecosystems, provide equitable opportunities for arts participation and practice, and contribute to the health of our communities and our economy."
"This is the first time in recent history that Greater Connecticut Youth Orchestras has been recognized by the National Endowment for the Arts with competitive grant funding," said Beth Ulman, the organization's Executive Director. "We are grateful to the NEA for recognizing the value of GCTYO to young musicians and their families in Connecticut and for helping us support our quest for accessibility, equity, and belonging for all our students, regardless of background or circumstance." 
GCTYO seeks to close the achievement gap and create more equitable opportunities in music education for students from historically under-resourced communities by improving both their access and their experience and outcomes within the organization. By reducing barriers to entry and success, and offering programming that requires no previous musical experience with its Steel Pan program, GCTYO can guide its young musicians to full participation and engagement in the youth orchestra, which gives them all the academic and social benefits that accompany music education.
For more information about Greater Connecticut Youth Orchestras, including its mission statement, orchestra programs, conductors, events, and registration process, visit gctyo.org.
For more information on other projects included in the NEA's grant announcement, visit arts.gov/news.
# # #
___________________________________________________________________________
GRAMMY-NOMINATED JAZZ PIANIST CHRISTIAN SANDS IN CONCERT WITH GREATER CONNECTICUT YOUTH ORCHESTRAS
Six-time Grammy nominated Jazz tour-de-force and New Haven native son Christian Sands and his trio will premiere a new symphonic jazz composition by local composer Rex Cadwallader, accompanied by Greater Connecticut Youth Orchestras under the baton of Christopher Hisey
"Six-time Grammy nominee Christian Sands is a jazz force. His piano playing is "a fresh look at the entire language of jazz." His music has been described as "stunning" and he as a "singularly gifted musical soul."
On Nov. 20, 2022, the Christian Sands Trio will join Greater Connecticut Youth Orchestras' Principal Orchestra on stage at The Klein for the world premiere of Rex Cadwallader's symphonic jazz composition, "There Will Be Dancing," written especially for Christian on piano "to capture the rhythmic, melodic, and harmonic essence of twenty-first century jazz. The opportunity to enrich those elements with the added richness and virtuosity of the GCTYO orchestra is an exciting prospect that offers performers and audience alike a window into the creative genius of Christian Sands. At the same time, because Christian is such a gifted improviser, the piece will allow for moments of pure, unscripted, in-the-moment musical artistry." Christian is a native son of New Haven, CT.
"There Will Be Dancing" travels through a variety of musical styles. Jazz is not just one thing, but an amalgam of music from many different cultures. The piece touches on just a few of them: listeners will hear blues, Latin, fusion, contemporary jazz that is still nameless, a lovely ballad, and throughout, sections that allow Christian and his trio opportunities to put their unique stamps on the musical envelope.
GCTYO's 80-piece Principal Orchestra is conducted by Christopher Hisey. Student musicians perform at a level equivalent to some professional orchestras. In addition to "There Will Be Dancing," Principal Orchestra will perform Beethoven's "Fifth Symphony," "Beyond the Sea" by American composer Jack Lawrence, and "Overture to Candide" by Leonard Bernstein. GCTYO's big band Jazz Orchestra will open the program.
# # #